Welcome To The Auto Gallery Porsche - Serving Los Angeles & Woodland Hills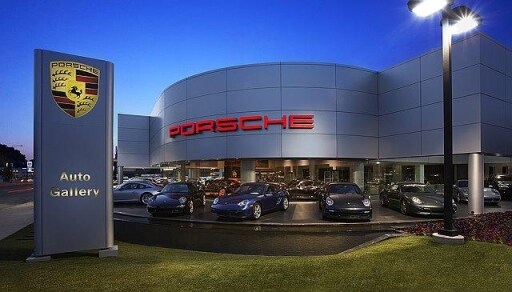 A Destination Dealership

Ever since opening our Porsche Los Angeles dealership ten years earlier, we have aspired to be unmatched in the quality of our customer service. We offer an exclusive selection of new and used Porsche inventory and a staff of industry professionals who readily share the same passion as each of our Porsche enthusiasts.
We here at The Auto Gallery Porsche are real Porsche enthusiasts. On the weekends, you'll often find us at a local car show or coffee shop among our fellow Porsche owners talking about our cars and everything Porsche. We'll be right in line with our friends, hitting the local canyon roads on the way to the beach!

Purchase With Confidence
Buy with confidence in The Auto Gallery Porsche. We simply treat you better because we are experienced. As you can see from the map below, we are experienced in out of state and long distance transactions. We repeatedly employ the same transporters that we know and trust to deliver your car to you.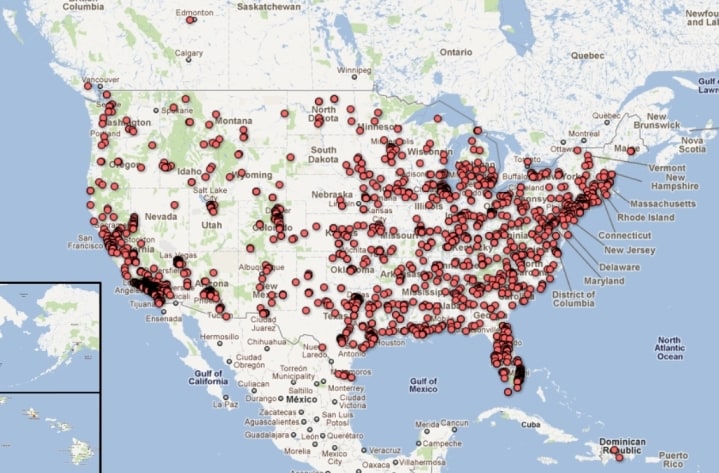 Nation's Largest

If you want the best of everything Porsche, start your search here. We love cars, so do you. We are the 4th largest Porsche dealer and
have the largest
Porsche inventory in the nation, especially hard to find ones. We love ordering our new cars from the factory because it gives us a chance to customize and individualize our inventory with options and colors that you probably didn't even know were available!
We consistently have the largest selection of models like the Porsche 911 series, Porsche Cayenne, Porsche Panamera and Panamera S hybrid models to the newly redesigned 2013 Porsche Cayman and the ever popular Porsche Boxster and much more. Our pre-owned inventory is meticulously selected with only the best low mileage Porsches available. All are well displayed and priced.
Our Porsche Service Center
We are the only Porsche Service Center with five Grand Meister Technicians in the United States. We know your Porsche both new and vintage. We are the only Porsche Service center that is open on Saturdays in the Los Angeles area! We have a huge fleet of Porsche service loaners for your usage.
Our Showroom
Our Southern California Porsche dealership is a state-of-the-art facility located at
21301 Ventura Boulevard
, right next to our brand new Audi showroom! Porsche says our facility is "one of the worlds best" (
used in Porsche company brochure).
We have a huge Porsche Heritage collection that celebrates Porsche history. Our wall hangings come from the Porsche museum itself! But we never make you pay for the beautiful facilities.
| | | | |
| --- | --- | --- | --- |
| | | | |